On an embroidery canvas, which is shaped like the artists head, she applies parcel string in the manner of hooking a rug. Each string is about 1,60 metres long. The eyes and mouth of the iconic Smiley Face are knotted with strings of wool, that glow in black light.
On the inside of the mask one can see the outlines of a Smiley Face.
When worn, the mask looks like a wig out of parcel strings with some white strings peeking through.
In the exhibition space, the audience stands close to the walls. The room is dark, only lighted by black light tubes. The artist is guided into the room wearing the mask and tap dancing shoes. Nat King Coles "Smile" starts to play. The artist begins to twist and dance through the room. Since the mask is heavy and one is blind when wearing it, the artist trips and bumps into the audience occasionally. They have to push her back to the center of the room. As the song ends, the artist bows down in front of the audience, takes of the mask off and turns it.The Smiley face becomes visible. She takes the mask and hangs it from the ceiling with a chain. She leaves the performance space.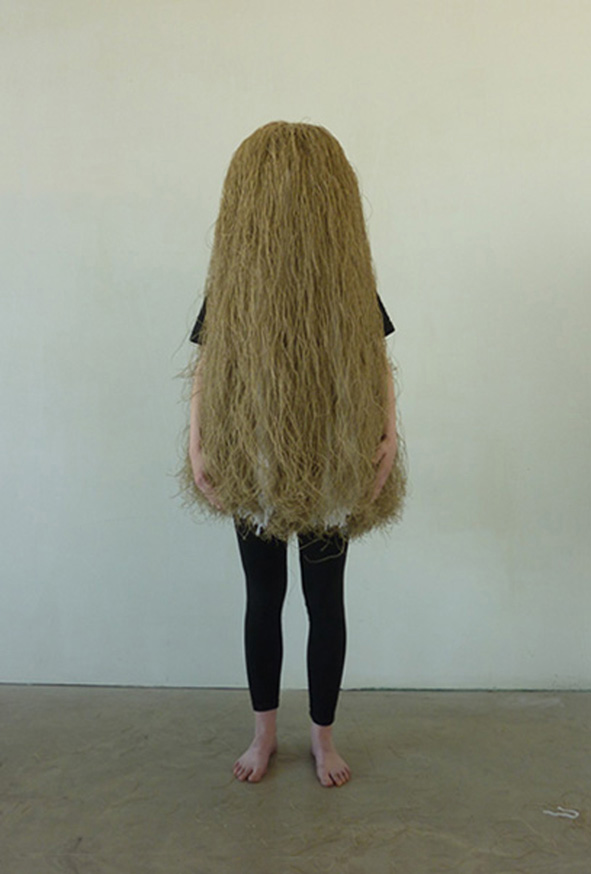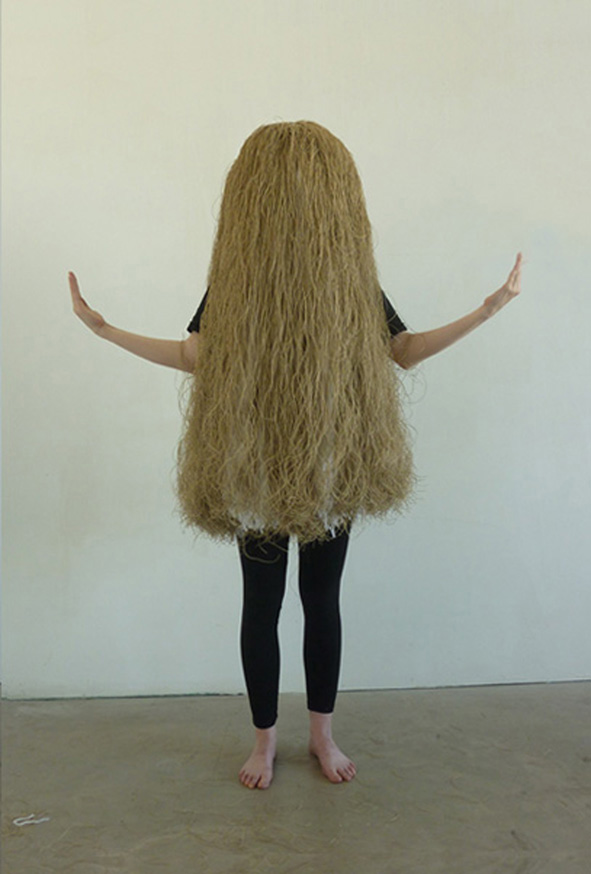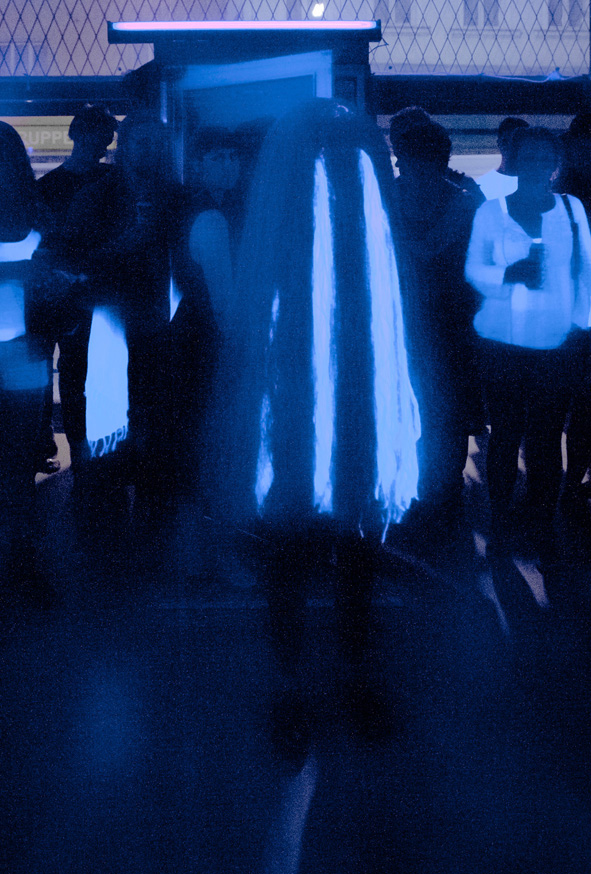 photo by Maximilian Lottmann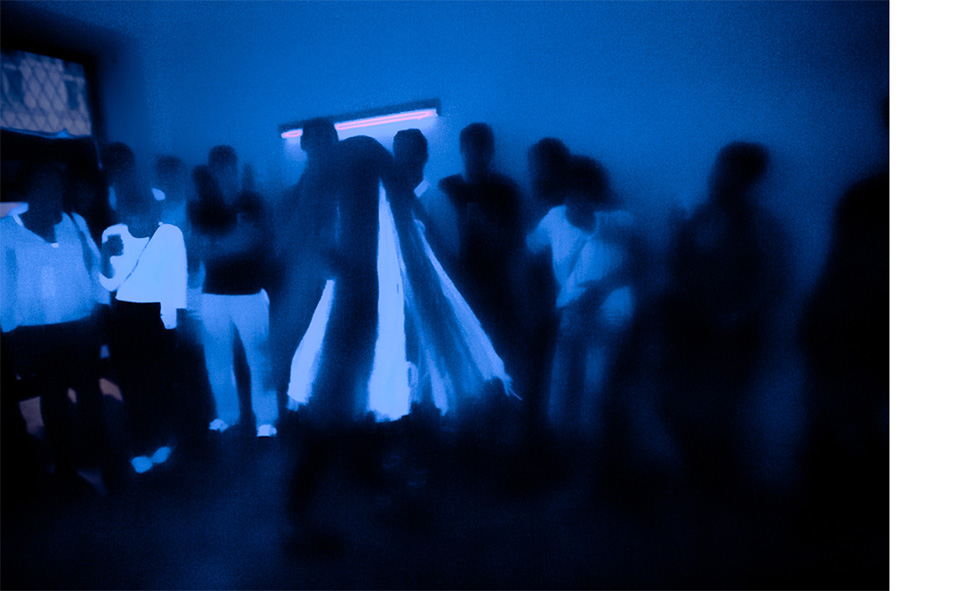 Photo by Maximilian Lottmann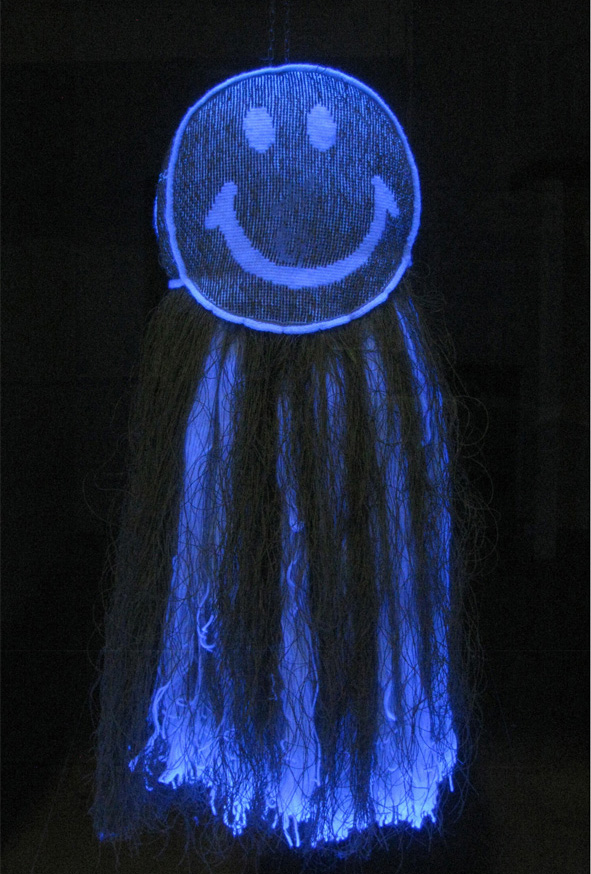 photo by Maximilian Lottmann